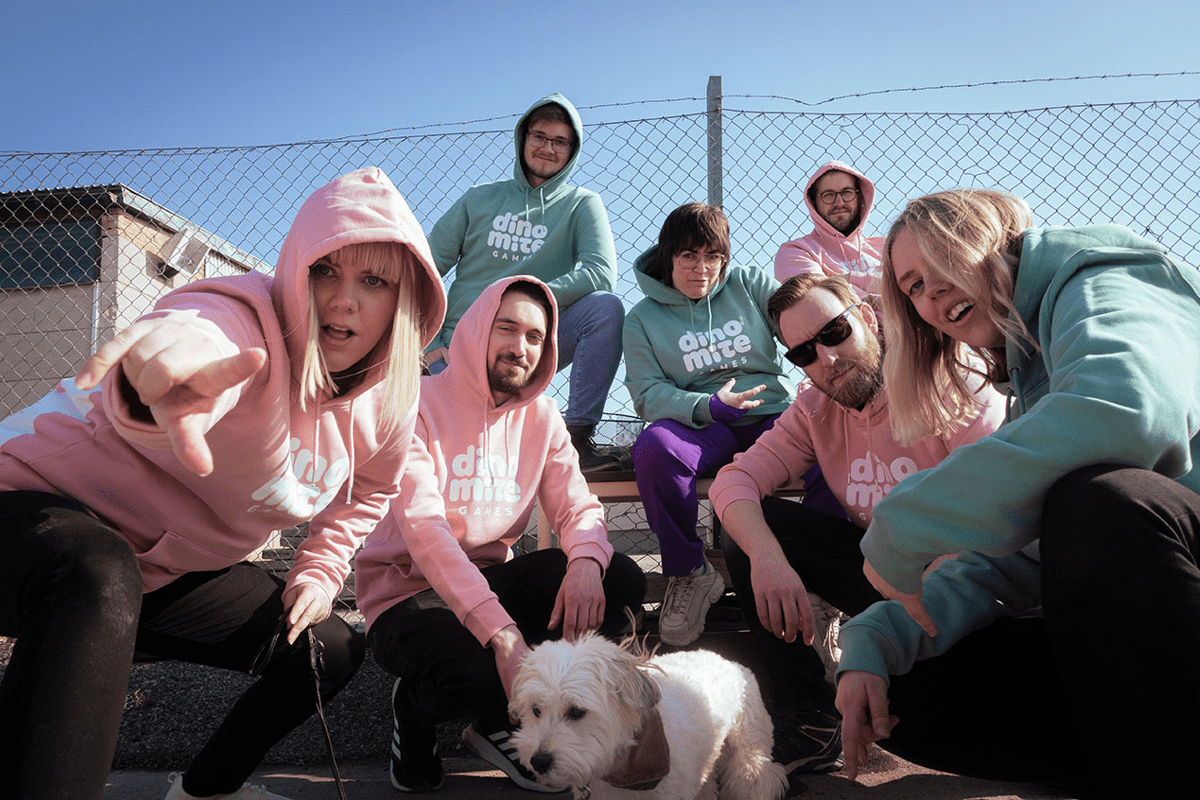 Be part of a small team and help us create vibrant games
Dinomite Games is a small studio with a huge love for games.
We're focusing a lot on team contribution. Everyone's thoughts and insights are important and taken into consideration. We think it benefits both the game and the studio.
One of our ground pillars in the studio is that we want everyone to feel safe and be able to be themselves in every way - every day! Everyone in our studio is crucial for our goal: making the best games ever!!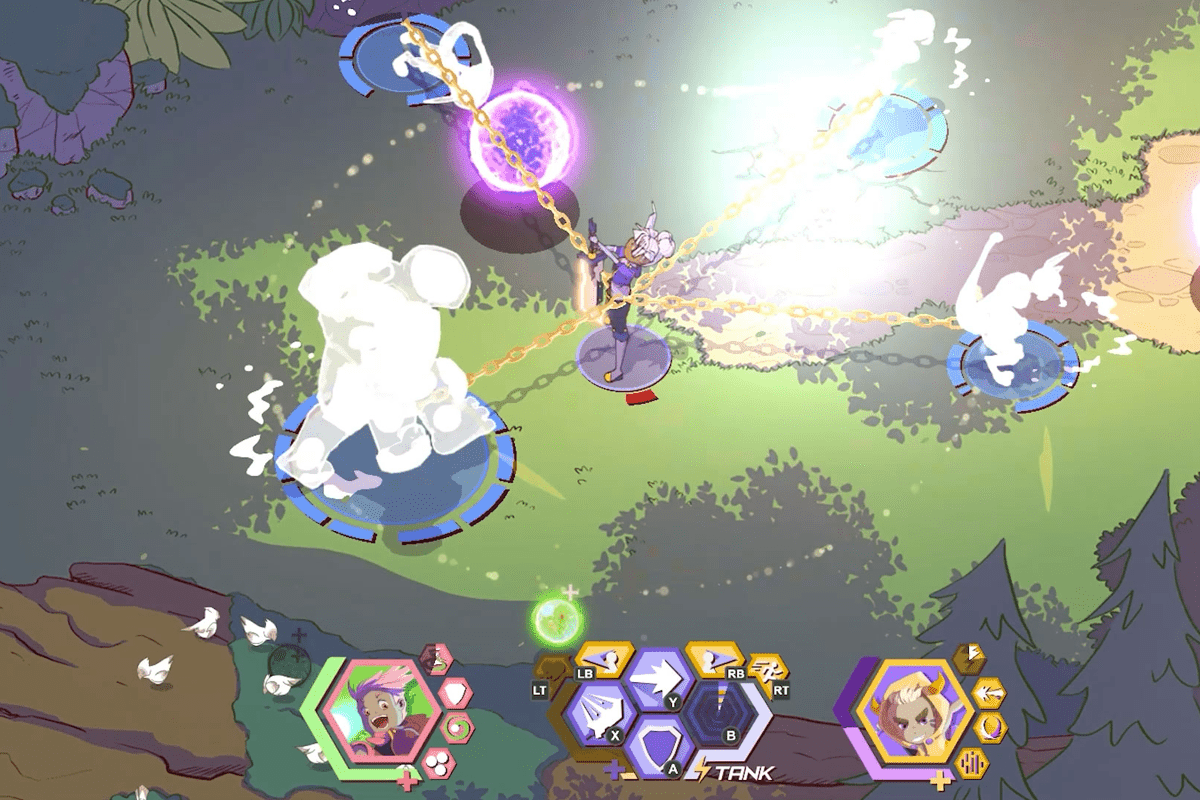 Go Fight Fantastic!
Right now we are in the process of creating a super vibrant hack n' slash called Go Fight Fantastic - a game about a gang of teen mercenaries and their spacedog-captain, who stumble into an alien invasion.
The game is a hand drawn 2D/3D Hybrid for 1-3 players with both local and online multiplayer!
For more info, check out our website!
Interested in joining us on our journey? Check out our current openings or get in touch and we'll tell you more!
Department
Dinomite Games